Want up-to-date garden living? Here are a few tips and ideas to get your perfect 2018 garden…
We understand that different styles and trends suit different people and their gardens, which is why we have chosen to focus on several different types of modern garden styles. We hope to inspire you to incorporate at least one of these funky and creative ideas into your garden area in summer 2018!
Sandstone and Limestone Paving
New paving for a patio area or driveway is one obvious thing that will give any garden that fresh and modern look that you are after. However, when choosing what material to use you should consider the overall style and look of your house and garden.  Should you be looking at traditional, rustic riven or more modern and smooth types of stone? It all depends on what look you are aiming for...any of these styles can be made to look modern yet authentic!
If you are looking to create a textured paving effect, but want to make it look original yet modern, there are a variety of different types of Indian Sandstone you could use; some of these include Raj Green , Rippon paving, Black Sandstone and so many more.  With a mixture of colours and textures, these traditional looking Sandstone's will add a high quality finish to any paved area of your garden.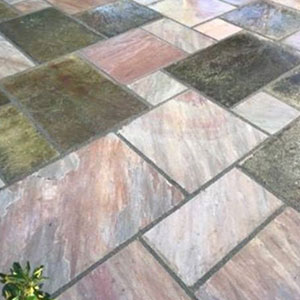 For that modern, sleek look, perfect for newer built homes with smaller, more compact gardens, Kota Black Limestone is the perfect paving material! A dark grey colour when dry and a sparkling black colour when wet; this Kota Black would be a striking and bold addition to any garden or patio project. This look is achievable on almost any budget, big or small and is an easy way to give any garden that modern feel- it is guaranteed to give an expensive and classic look! Limestone is an economical choice, ideal for high-traffic areas.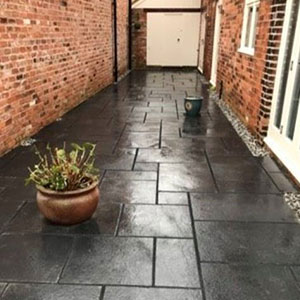 Grow your own
Veganism, healthier living and growing your own crops to save money are definitely factors that are on the rise in 2018 and will continue to increase in popularity. Do you have a few square feet of your garden with potential? One simple and cheap way to modernise your 2018 garden would be to add a small vegetable patch in one corner. Not only is this one of the latest trends, it can also encourage you to spend more time in your garden over the summer months, saving you money and helping you to live a healthier lifestyle all whilst also contributing to saving the planet!  Allotments increased significantly in popularity in 2017; however, due to this fact plots are getting more and more difficult to get a hold of, so growing your vegetables in your garden could be the perfect solution! Using Topsoil's and Composts you can create the perfect mini allotment no matter what size area you have to work with.
Some top tips for starting up and making the most of your small vegetable patch are;
Look for a sunny, yet sometimes sheltered spot where you would choose to sunbathe (preferably somewhere that is likely to get around 5 hours of sunlight a day).
Try fencing panels, hurdles or even think of planting a permanent hedge on the windy, western side of the plot to protect the more delicate plants such as tomatoes and cucumber.
Give your patch a good digging over to break up the soil and get rid of any weeds. Dig down to at least one spade depth, then remove any bits of weed root or stem to stop them re-growing.
Clear the area of as many stones as possible.
Use Weed Control Membrane to lessen the impact of weed growth.
Clay soils are fertile, but very heavy and wet. Adding some horticultural grit can help break them up. Sandy soils are usually easy to dig, but aren't very fertile and don't hold much water. Add plenty of compost or manure to improve these soils.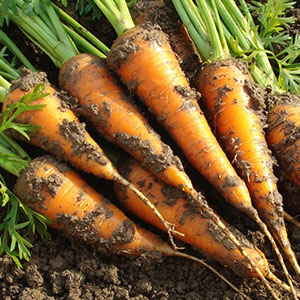 Japanese Inspired Gardens
This may not be for everyone, but one new thing to try in 2018 is to start to enjoy your gardens imperfections and gives you a chance to relax a little! Are you sick of constantly removing mould, weeds and overgrown areas? Well, Japanese inspired gardens, incorporated with the practice of Wabi-Sabi, are definitely the newest trend for 2018! Wabi-Sabi is the acceptance of nature's natural cycles; growth, decay and death. This style of gardening allows you to relax a little; it encourages the attitude that there is no need for the idealised perfection that our western world craves. Overgrown perennials, moss-covered stones, rusty iron gates and weathered pots are suddenly bang on-trend.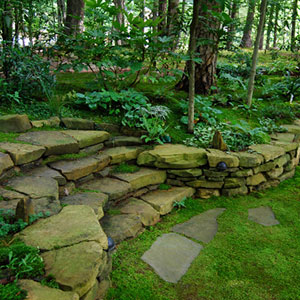 Using a collection of large boulders, rockery, pebbles, stones and gravel to create a small, attractive water feature can add to the Zen of your garden space. The Japanese like to practice mindfulness, a beautiful feature that both looks and sounds relaxing will help to create that modern look to create your own private space. We hope that some of our simplistic water features that our customers have created inspire you to create your own over the summer!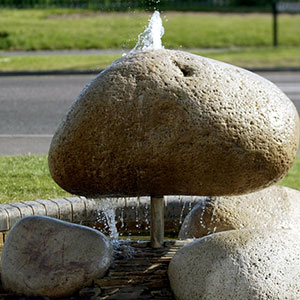 The Stone and Garden Company provide all of the items mentioned above to help you achieve the perfect, modernised garden! Feel free to check out any of our Sandstones, Topsoil's, Boulders or Weed Control Membrane.