If you are thinking about having a new fence installed, we have got some tips to help you in the planning process – all of which should prevent any mishaps further down the line.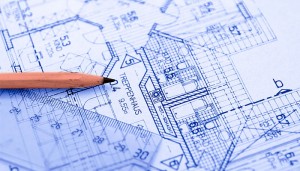 Planning Permission
You need to consider if you should gain planning permission from your local authority to erect a new fence; it's always best to check first before doing any work. There is no need to apply for planning permission to take down a fence unless you're in a conservation area.
Where a neighbouring property is involved you might find you need planning permission, however, sometimes it is better to speak to your neighbours first so that any objections can be addressed before any permission process commences – maybe you could even share the cost for a new fence – it is going to be shared after all!
Whether you are sharing your fence or not, speaking to your neighbours before the work goes ahead is a common courtesy and helps to diffuse any tensions which may arise. Neighbours are more likely to agree to your plans if you speak with them first!
Think About The Height
The main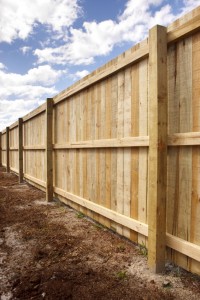 purpose of a fence is to give you some privacy on your property, especially in your back garden where you may be spending a lot of time. To ensure you get the privacy you ideally want, you need to think about the height of your fence. Many people don't consider that, but just because they can't see over the fence into their neighbour's garden, it doesn
't mean neighbours can't see into your garden.
Make a practical decision and don't go overboard when it comes to height as this can lead to disputes later on. If you're not sure how high you need your fence you can always ask the experts and they'll give you an experienced opinion based on the lay of your land and the type of fence you are considering.
Don't Forget Your Gate!!
When planning to install a new fence, don't forget to consider whether you need any gates. Make a note of important details such as where you think it might be best situated and how wide you need it, as this allows for adjustments to be made and any potential problems will have been avoided without waste or extra cost.
Consider The Boundaries
It is important to remember that when it comes to boundaries, you cannot just install a fence anywhere you like. Your fence must be on the borderline of your property – sometimes shared by neighbours – and cannot overstep these boundaries. Acting outside of your own property boundaries can result in disputes and potentially legal action.