Weather in the UK has become somewhat unpredictable, with a heatwave one week, followed by torrential downpours the next.
Pre-Filled Sandbags can help prevent unnecessary flooding in situations where homes are threatened by rising rivers and where drainage has been put under extra pressure due to heavy rainfall.
Due to the frequent localised nature of flooding in the UK, it is wise for any household that falls within an area deemed at risk of flooding to take precautions; Pre-filled Sandbags can be just one way in which households can protect themselves against the damage caused by flood water.
If your home falls in one of the areas at risk from flooding, it is helpful to have sandbags on standby to prevent the additional few inches of water levels rising in rivers and streams and over full drains from entering your property through the doors or windows. Other gaps around the house that could let in water may need covering over too, such as low level ventilation ducts and boiler flues.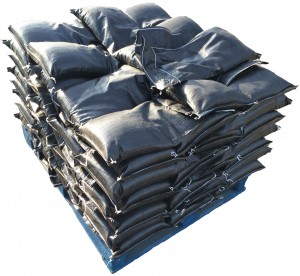 When compared to the potential cost of damage caused by flood water, the cost of Pre-Filled Sandbags are not expensive and can offer a cheap yet practical way to prevent unnecessary flood damage. With many insurance companies raising premiums in flood hotspots and some not even being prepared to provide cover against flood damage, sandbags could pay for themselves many times over. This could save much heartache at a time when there will inevitably be enough stress to contend with anyway.
We advise taking action early to make sure you have defence systems in place as delivery might be unavailable if the access is already flooded. Also demand of Pre-Filled Sandbags will increase so buying early will avoid the risk of delays.
We have Pre-Filled Sandbags available to purchase with immediate dispatch that can be on your door step the following day if ordered by 12 noon.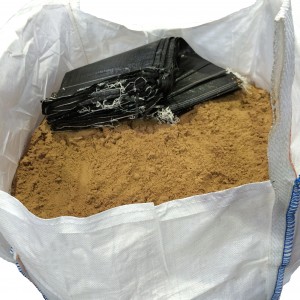 In addition to Pre-filled Sandbags we can also offer a DIY option where we supply the sand and the bags separately, making this an even more cost effect option – A small price to pay if flood water hits your home.
We offer FREE economy delivery (2-3) days to most UK postcodes. We offer other deliveries such as Next Day (overnight service), Economy pre 12pm, Economy pre 10am, Next Day pre 12pm, Next Day pre 10am and Saturday AM services. All these delivery services will come at extra cost and deliveries are made via tail lift vehicles, so the bags cannot be lifted over walls, hedges or fences. All products are delivered on a pallet and moved via a hand pump truck which will not operate on gravel or any soft ground.