Since the busy Easter period we have been delighted to supply local and national Primary schools with a range of materials such as our Beds and Borders Topsoil, Vegetable Topsoil, Play Bark and Play Sand.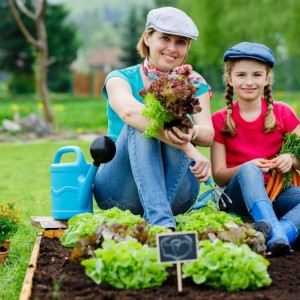 As the mild weather conditions continue, many schools are sprucing up their garden and play areas in time for Summer and are introducing educational gardening areas to support learning with the National Curriculum.  Teaching children about where their food comes from as well how plants and vegetable grow is an ideal way to get the children learning outside in the fresh air.
Our Premier Vegetable Topsoil provides all the natural goodness and nutrients needed to bring amazing, consistent growth that new planted fruit and vegetables need to become healthy. Unlike many other soil suppliers we blend our screened soil with local natural green waste compost that's processed through a professional 16 week Wind Row Composting Cycle.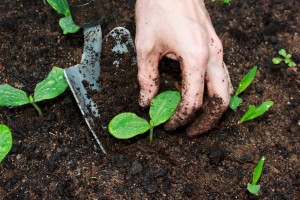 The Premier Beds and Borders Topsoil is a rich organic blend of soil and compost perfect for developing the growth of new and established plants, trees and shrubs. It contains natural water retentive materials that hold extra water within the soil which is then gradually released into the plants. This Topsoil is mainly used for beds and borders and provides new plants with enhanced root developments and improves growth rates.
The play grade bark we have been supplying has been used to transform tired play areas whilst also providing a safe environment for children to play.
Its natural formation helps to reduce the impact of falls by offering a cushioned effect, therefore reducing potential injuries which is what makes it a popular purchase from schools, nurseries and play area owners. Play Bark is extremely durable meaning it will last a very long time without deteriorating. It has been tested and certified to British safety standards and the perfect material to make a safe and risk free playground surface to reduce injuries as much as possible.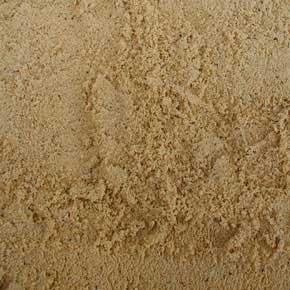 Our Play Sand is free from staining silica sand which makes it the ideal solution for use around kids and their clothing. This product is becoming more popular to our customers as it is free from dangerous materials such as stones, and meets safety standards which ensures a safe for children to use. This sand is perfect to use around play areas and to create sand pits that will provide hours of fun for children.
All of these products are also perfect to use within the domestic environment can be supplied in bulk builders bags which contain approximately 850kg.  The play sand and topsoils can also be supplied in smaller convenient 20kg bags and delivered nationwide subject to a minimum of 14 bags.
We also supply a huge variety of decorative aggregates - check out our range on our website.
Our online ordering process is quick and easy to complete or if you prefer you can call our friendly sales team on 0800 0832 853 to place your order or for any advice.