Mulching is the process of layering soil and flowerbeds with materials, such as gravel slate or bark. It has multiple benefits including:
Helping soils retain moisture in summer
Suppressing weeds
Deter some pests
Protect plant roots from extreme temperatures
Give a decorative finish
The best time to mulch entire beds or borders is in late-winter or early spring. This will trap in moisture from wet weather and ensure beds don't dry out quickly in the heat of summer.
How to mulch
Before mulching make sure the site is clear of weeds and the soil is moist. Water if necessary as it's difficult to wet dry soil through a layer of mulch.
Spread a 5cm (2in) layer around plants or across the soil with a spade, leaving a little gap around the stems of plants.
Rake to a level finish.
What are the best materials for Mulching?
10mm Gravel (Pea Gravel) is the most commonly used for mulching and is really economical. This Quartz Gravel consists mainly of browns, creams and grey colours which allows it to blend in nicely to most landscapes.
Ornamental Bark is great for mulching around flower beds, rockeries and looks especially attractive when laid around the base of trees. This product is ideal for use in winter as it protects plants from harsh weather conditions and also helps retain moisture in plants.
20mm Blue Slate adds a modern and contemporary look to your borders, is very pleasing to the eye and looks refreshing when both wet or dry.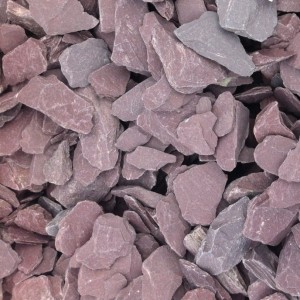 20mm Plum Slate is a popular slate colour which adds a stunning affect to any landscape project and can make any border or stand-alone containers look stylish and refreshing.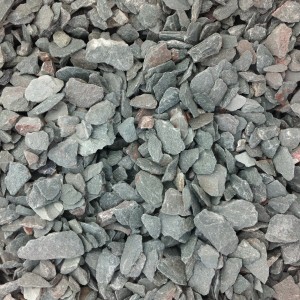 20mm Green Slate has a well balanced natural look and it is often used alongside our ornamental bark for mulching borders.
All of these products (and more) are now available on our website and are available to purchase in either Bulk Bags or in the smaller Handy Bags. As well as that we are now supplying customers with a more flexible option to buy as they can get Handy Bags in sets of 7 starting from 14; this means that the customers are now able to order a specific amount to what they require which we have found helps customers as they don't then have a massive amount of material left over. If they do have some material left over at least they are in the smaller handy bags which mean they can be stored easily by the customers and used to keep the project looking as fresh and new as possible.
We offer FREE economy delivery (2-3) days to most UK postcodes. We offer other deliveries such as Next Day (overnight service), Economy pre 12pm, Economy pre 10am, Next Day pre 12pm, Next Day pre 10am and Saturday AM services. All these delivery services will come at extra cost and deliveries are made via tail lift vehicles, so the bags cannot be lifted over walls, hedges or fences. All products are delivered on a pallet and moved via a hand pump truck which will not operate on gravel or any soft ground.